• disney • mickeymouse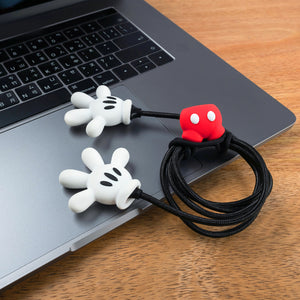 Mickey mouse iPhone cable by Dis. features classic white glove design on two ends and red trouser at center for cable sorting.
---
• Alice in wonderland • disney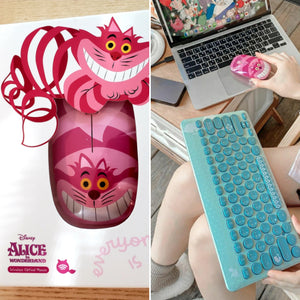 Alice in Wonderland keyboard that features lovely Alice and iconic aqua blue to match her dress color. The keys are decorated with motifs, like the play card suits, a stopwatch and a keyhole.
---
• Age of Ultron • america captain • avengers • disney • infothink • iron man 3 • marvel • metal • metal hammer • Mjolnir • superhero • thor • thor flash drive • thor hammer • thor pendrive • thor stick • thor usb • usb flash drive • usb3.0
Mjolnir, the mighty hammer of Thor would be held in your hand. Using the power from Asgard, you can dominate your data. Cool? Let's go on for Avengers Thor     This is an official licensed and pretty cool Avengers themed USB flash drive that measures 0.8 x 0.6 x 0.4 inches and weights 2 oz. The USB drive is shaped as Thor's hammer and features very beautiful detailing, meanwhile, its ultra compact design and a leather ring allow you to attach the mighty hammer to your keychain for easy to carry, and its metallic housing is shockproof and waterproof in order to...
---
• baymax • big hero 6 • disney • fred • hiro • honeylemon • infothink • led lamp • marvel
Big Hero 6 Baymax LED Nightlight unboxing,  The friendly Disney package design allows you to open it from the front and rear, Baymax is sitting in the box, waiting for you to take him out.  This package contains a white balloon shape LED lamp, a wireless remote control as well as an USB chord with a switch.      Baymax's white fat balloon shape body is just too cute with his adjustable head and hands  25% / 50% / 75% / 100%  four brightness levels can be adjusted, also various display modes for your preference to play around. Fade flashing mode, smooth breathing mode...
---
• baymax • big hero 6 • disney • eye pad • eyewear • fred • hiro • honeylemon • infothink • marvel
To be honestly, This is the first time I have seen an eyewear can be heated via USB and it also can be use not only on eye but also like neck, waist and back. Well design package as well.    Automatic stop design to prevent overheating and it will turn off after 10 minutes of heating, very safe and comfortable. Super Cute.